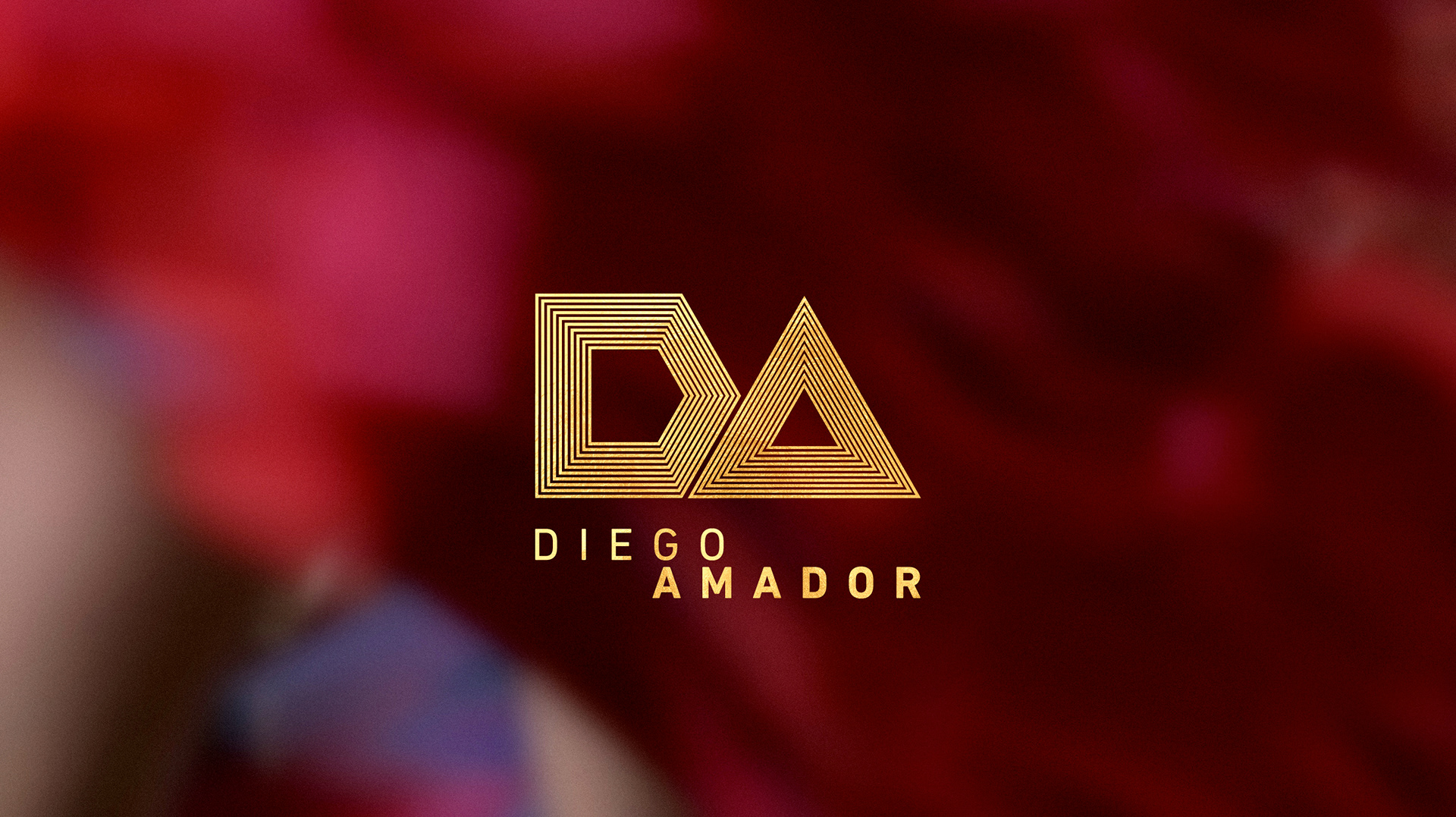 This is a project for Diego Amador, a multi-instrumental flamenco composer and vocalist from Seville, Spain. Amador deftly fuses Spanish flamenco with jazz, reaching for the acoustic piano as his primary instrument of choice. Alacran Records introduced Amador to the U.S. and Latin America with a single, an album and a Latin American tour.
The visual identity references Diego Amador's roots of tradition and culture. Subtle graphic elements appear on every piece, connoting Amador's talent and versatility. Rich tones - gold, red, orange, blue and turquoise - represent warm and cold tones that speak to who he is as an artist. A geometric monogram logo following the Arabic pattern uses multiple outlines representing vibrating chords, repetition and continuation. This cohesive visual identity is flexible and dynamic for compatibility with all online and offline advertising, promotions and graphics-related material.
For Latin America tour and album releases: logo, typography selection, color palette, album covers, posters, poster mockups, booth design, banners, backdrops, invitations, flyers, website, landing page, social media aperture, banners, avatars, social media ads, online ads, email blasts, promotional material.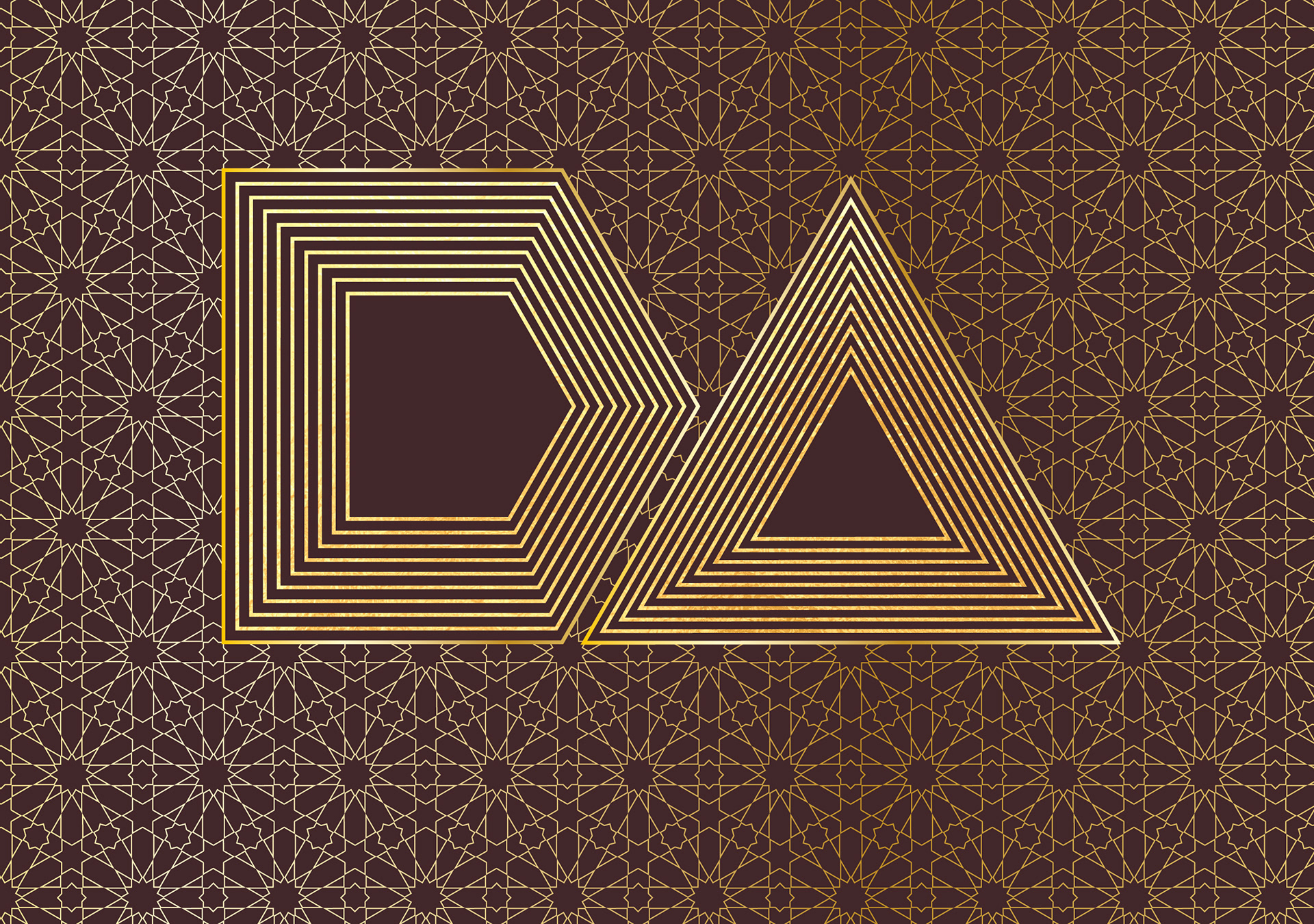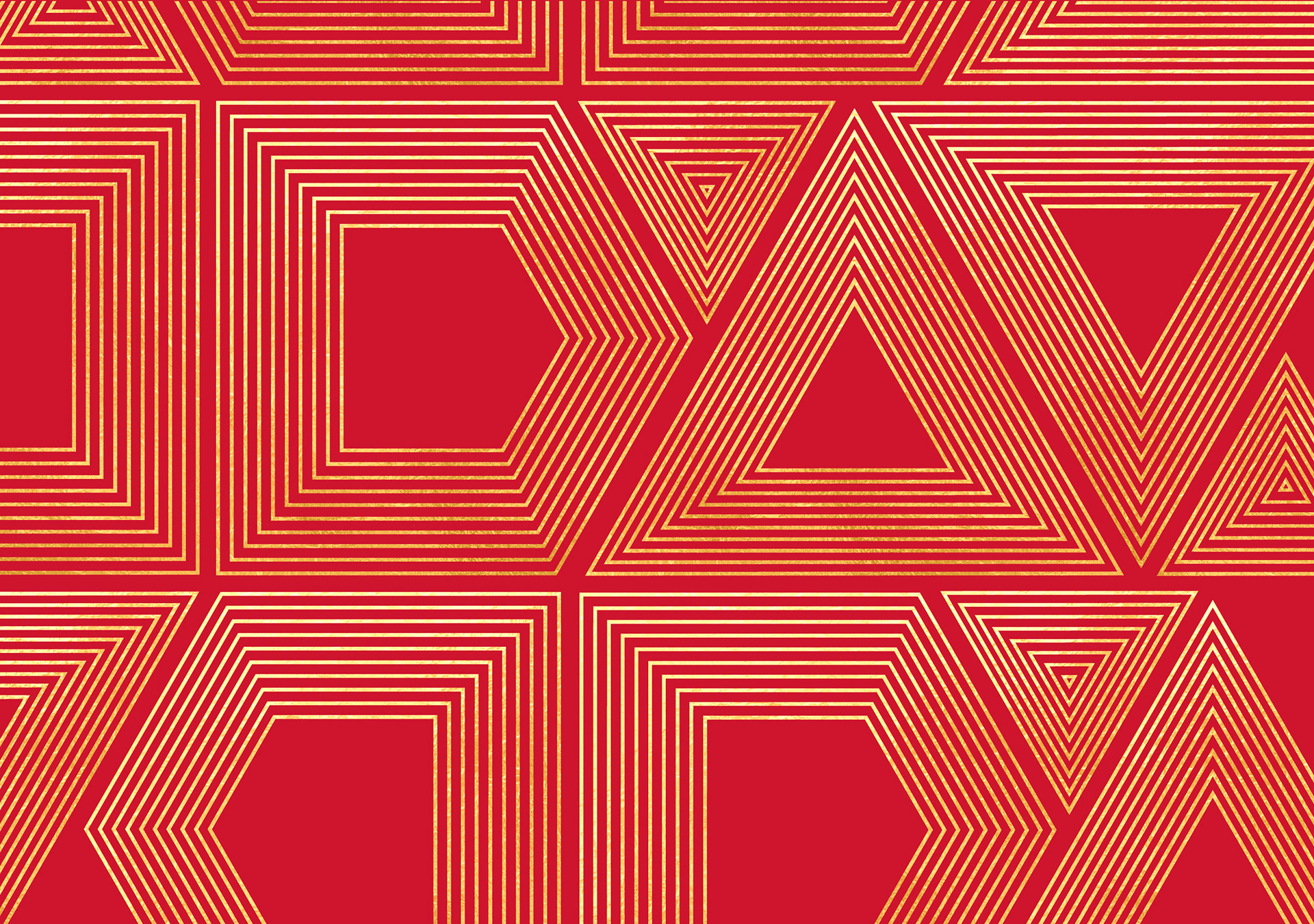 I looked to the earliest roots of flamenco music to get inspired for this visual identity project for the composer, vocalist and multi-instrumentalist, Diego Amador. This took me on a creative journey in history to when the Arabs conquered Spain and Portugal, resulting in a stunning blend of cultures. The Moors, Jews and Gitanos' musical cultures merged, leading to the creation of flamenco, a mix of clapping, singing and stamping on wood to make beats along with guitars and the cajón. When Gitanos would perform the flamenco, their captivating voices would sing tales of friendship, love and other aspects of life. Flamenco created more than great music; it was a movement of people uniting while sharing their cultures and beliefs.
Diego Amador was born in Seville, Spain a few generations later to a family of musicians (including his father and every one of his uncles). They shared the knowledge they learned from their ancestors, passing it down through songs and recited passages of their own. It was more than effective. Diego's curiosity and virtuosity quickly made him a highly-respected name in the jazz scene. To celebrate Diego's musical ancestry and genre of choice, I brought a part of his roots to life for his latest release, Soy de las 3000. I used an Arabic pattern found in mesquites, producing a dynamic and engaging design for his typography, a wonderful complement to his photos as captured by Ruben Martin.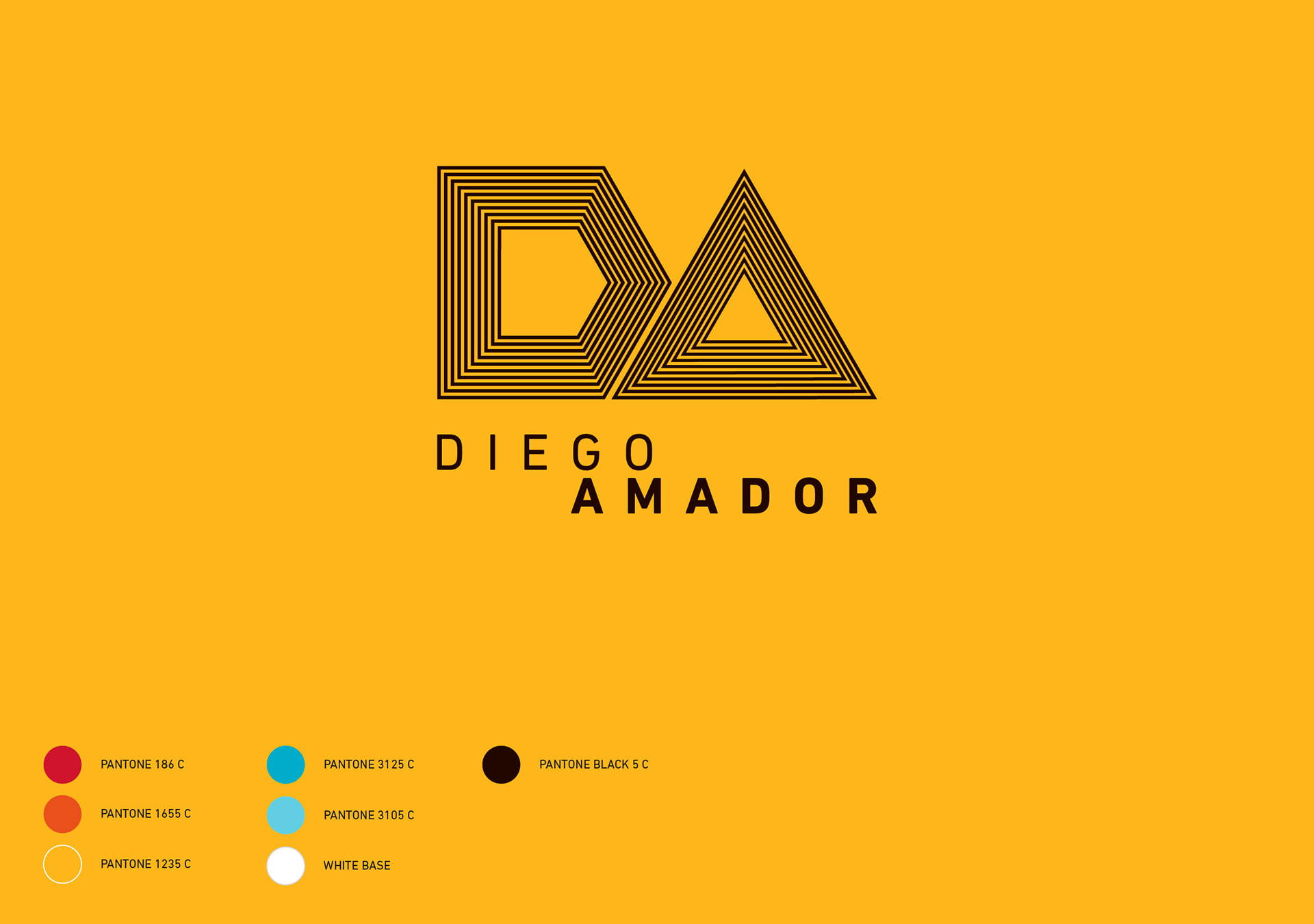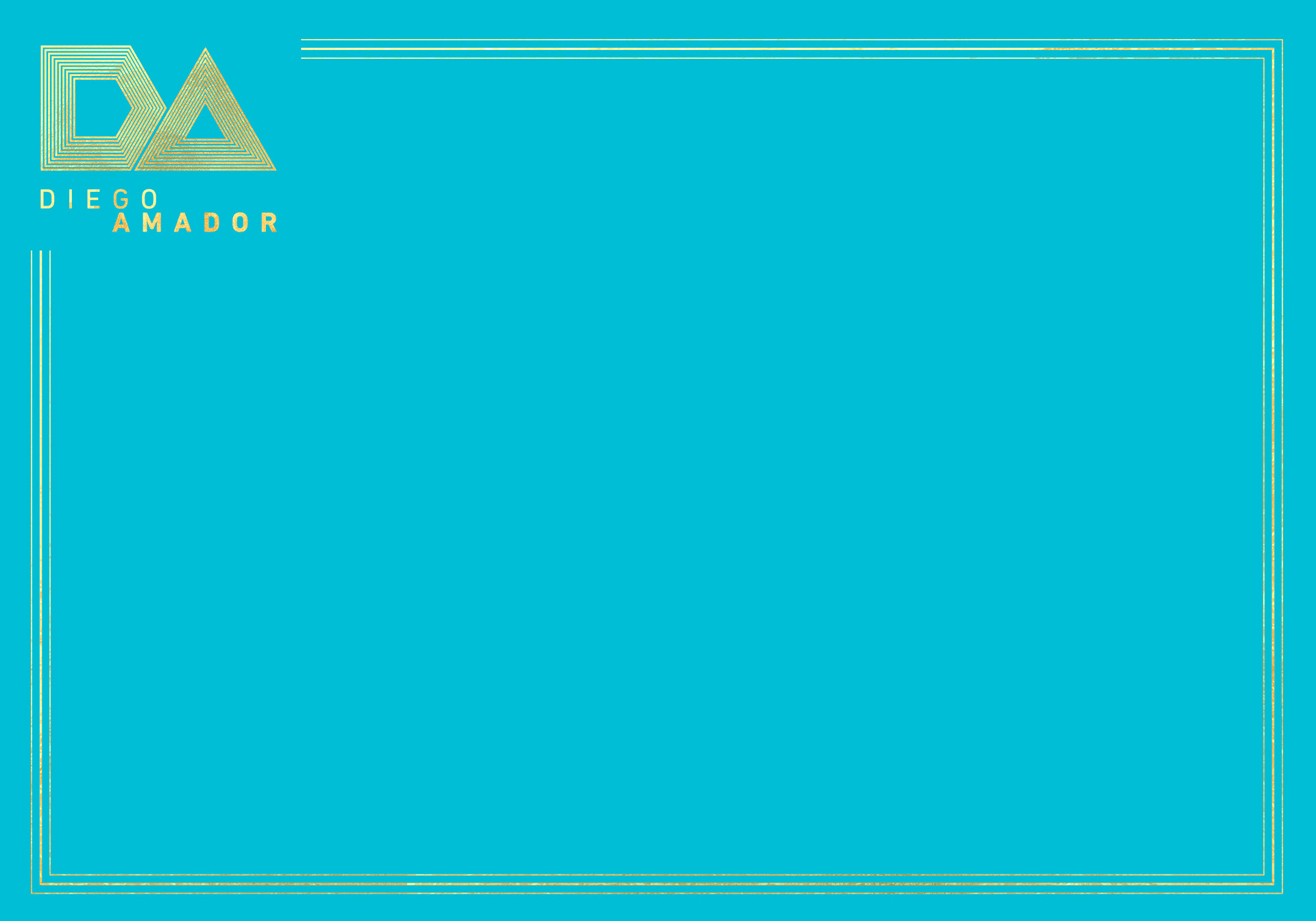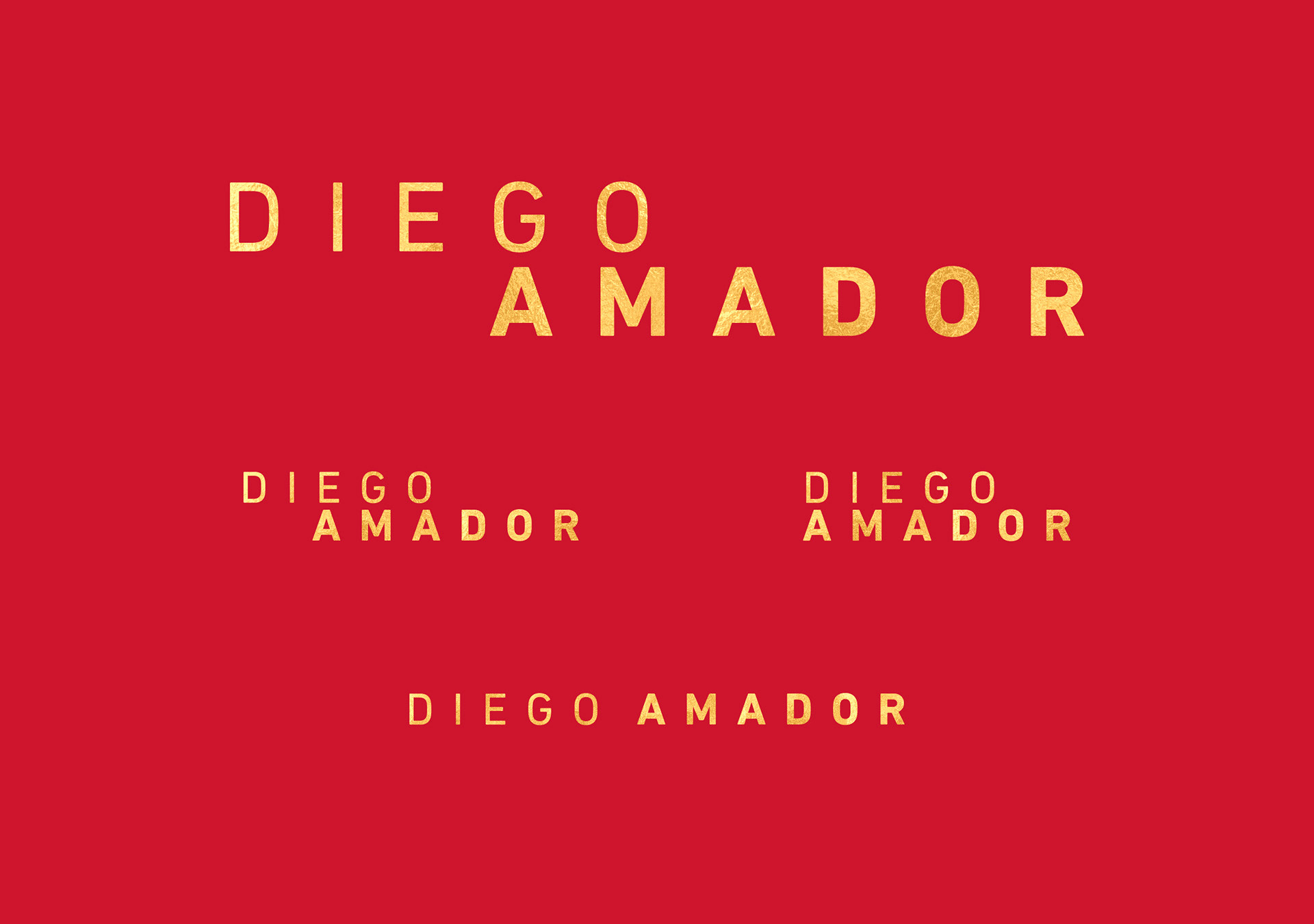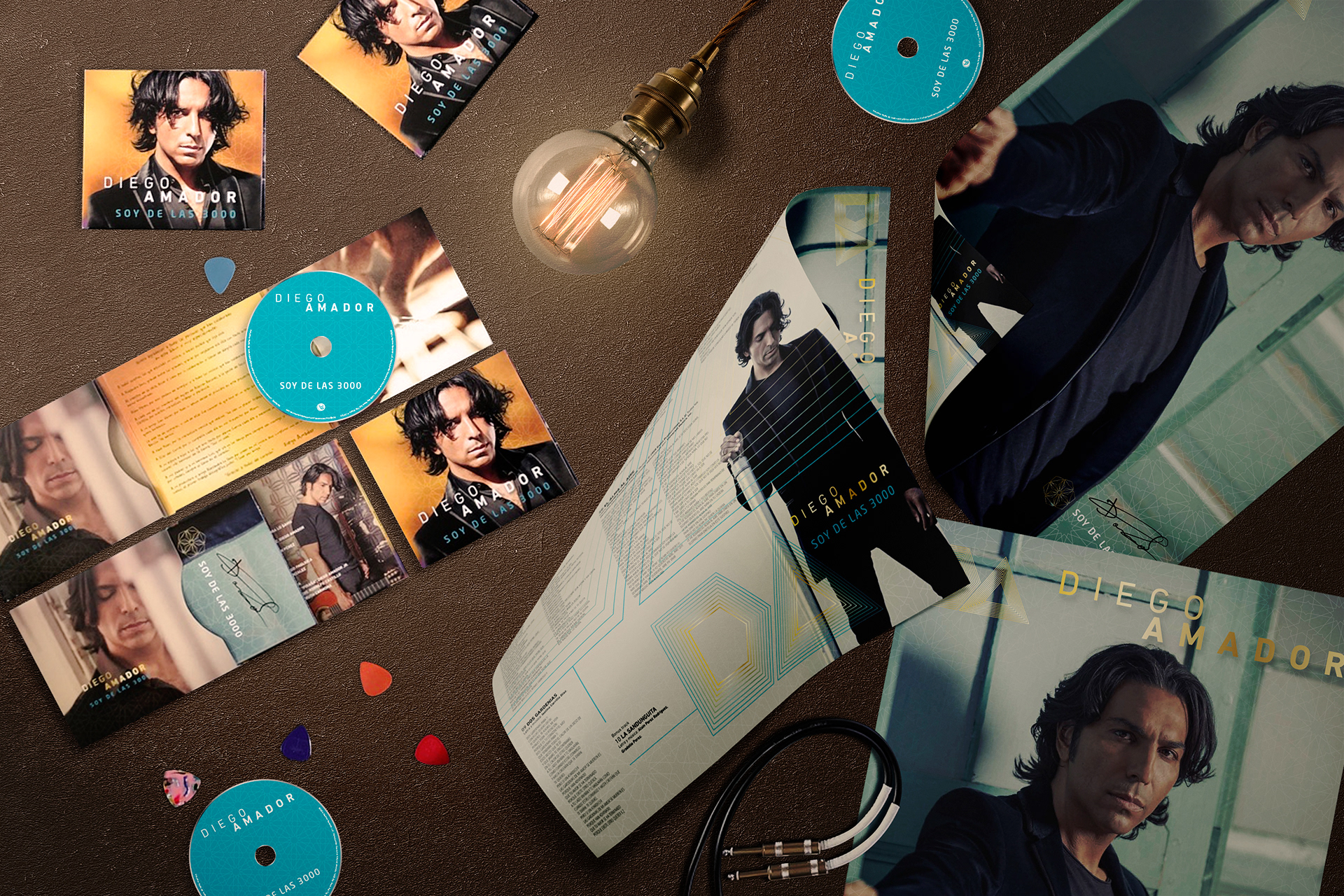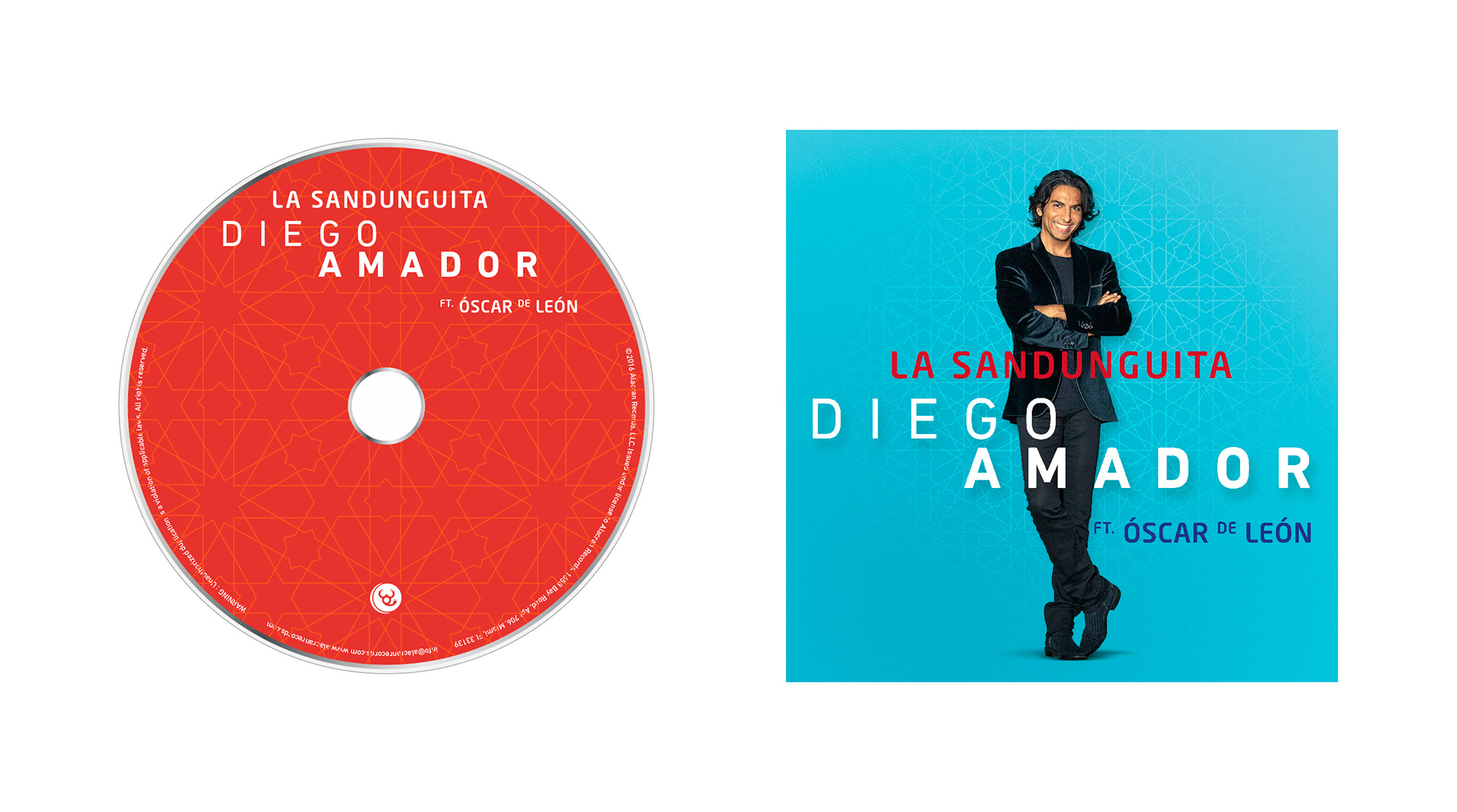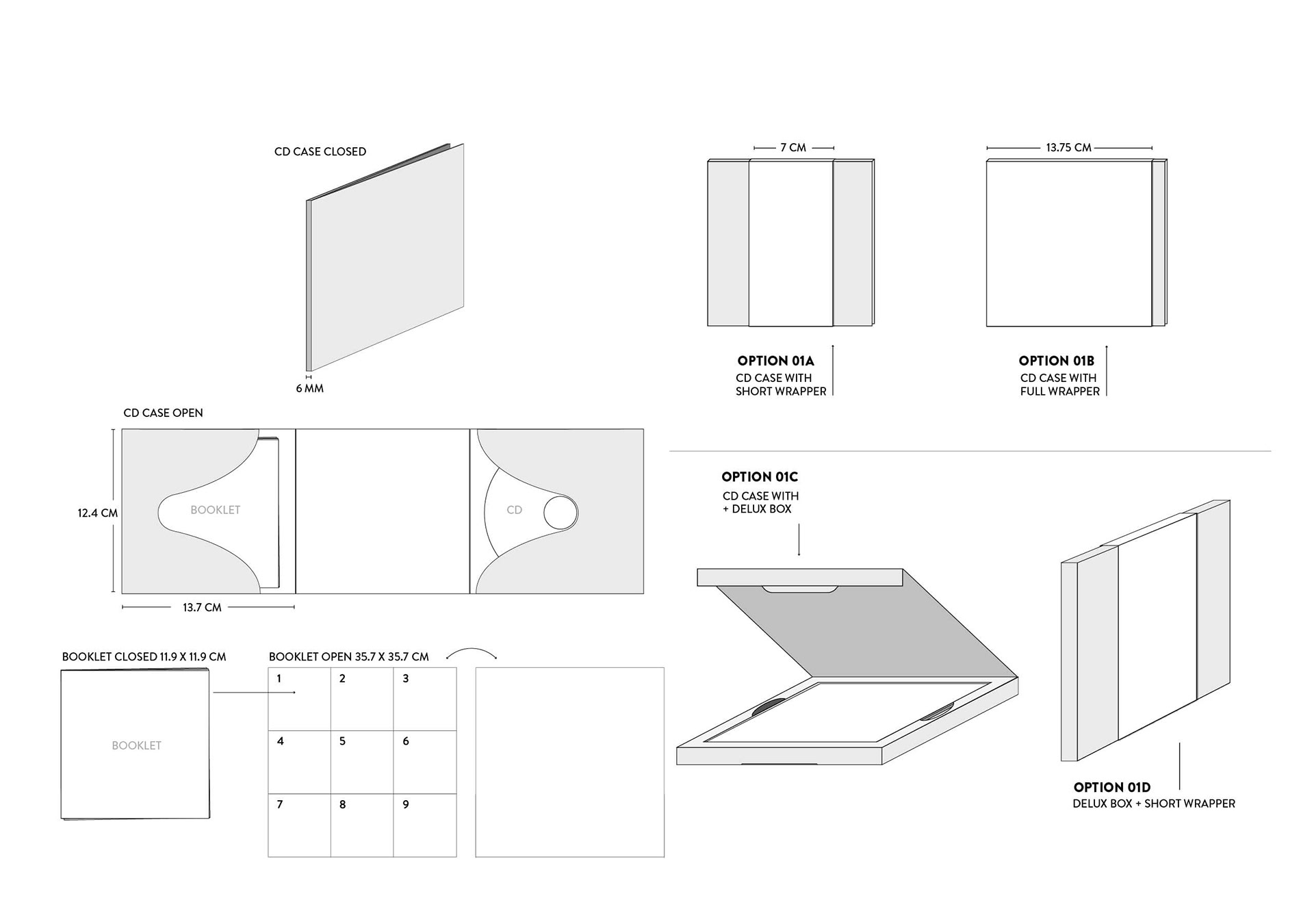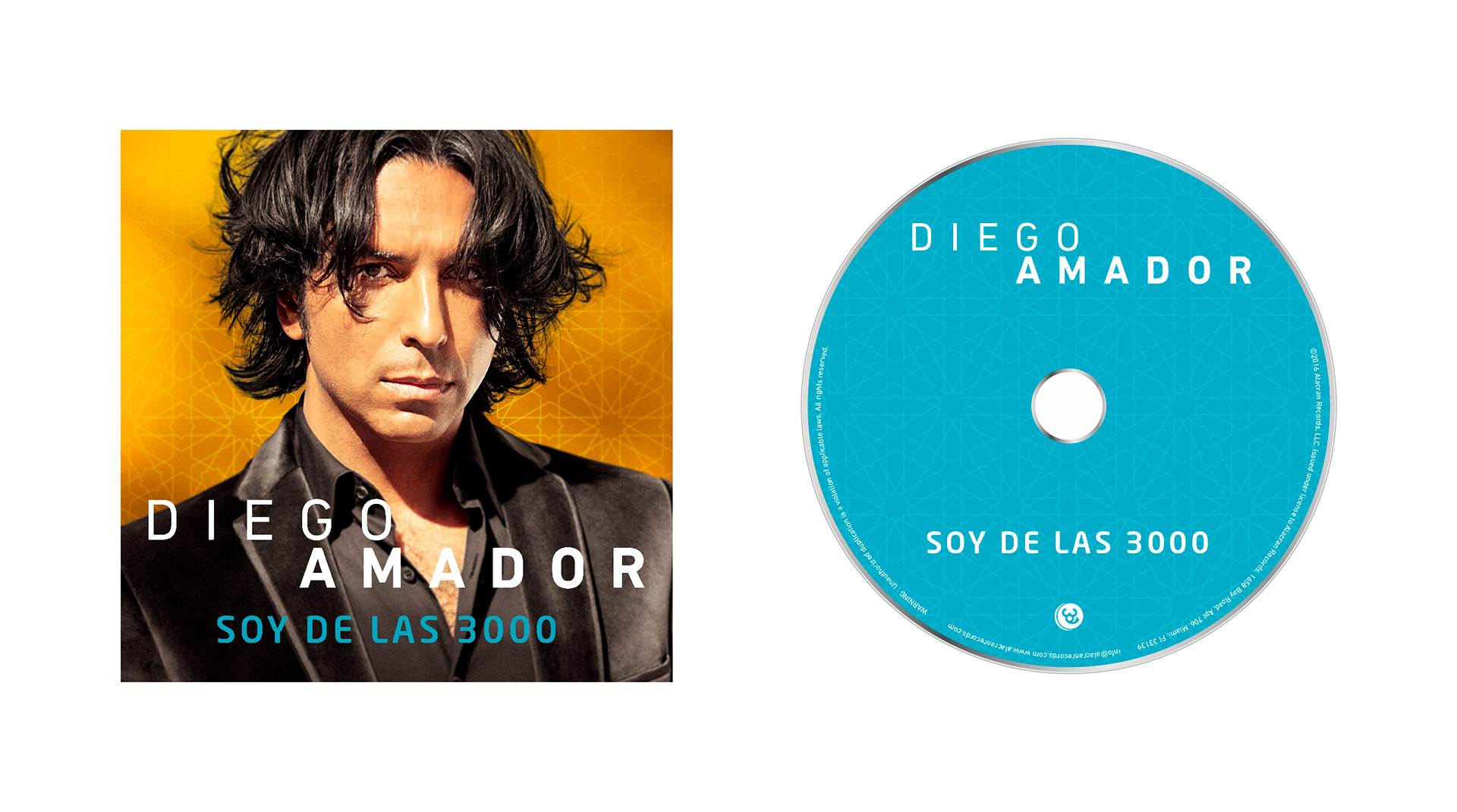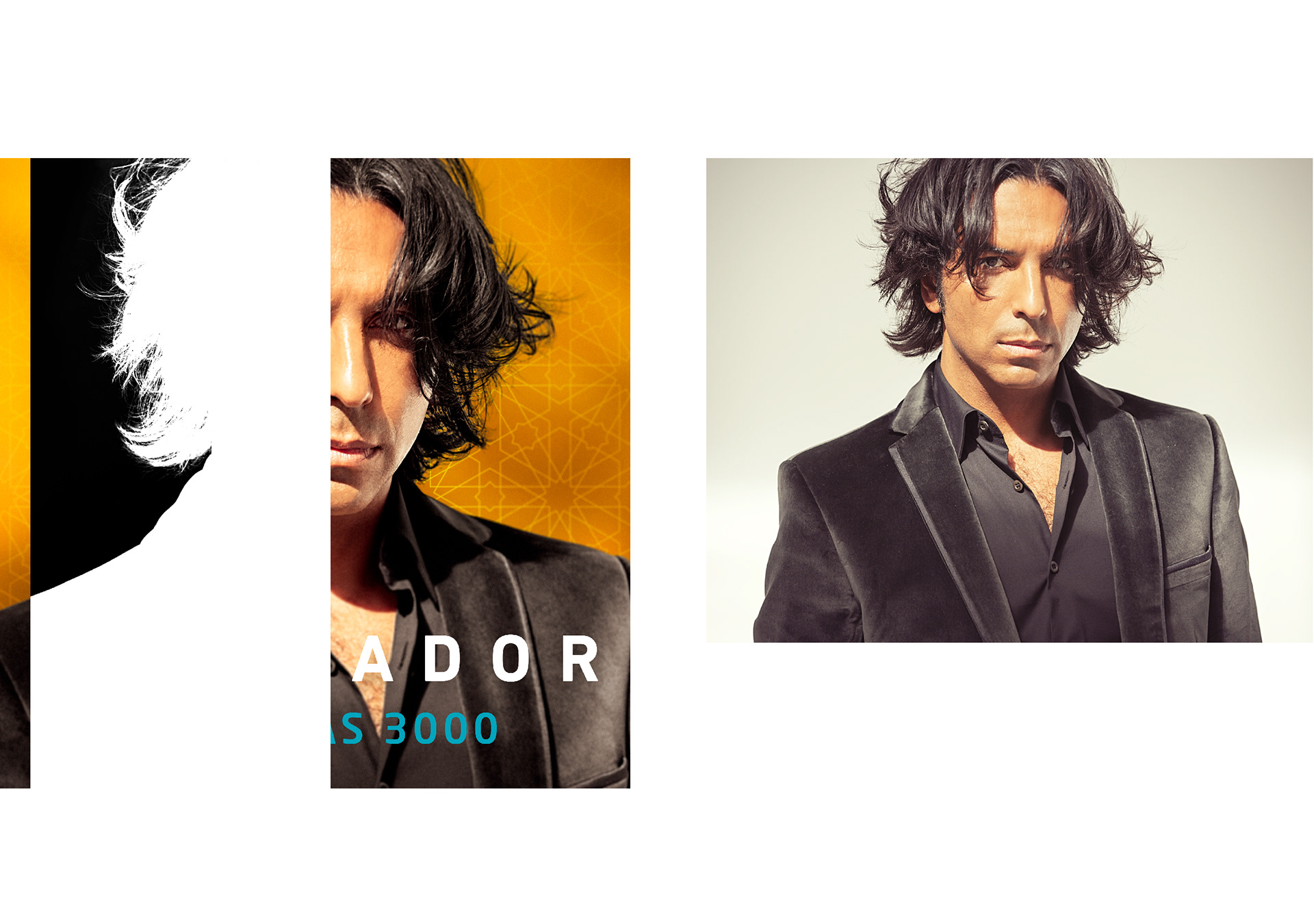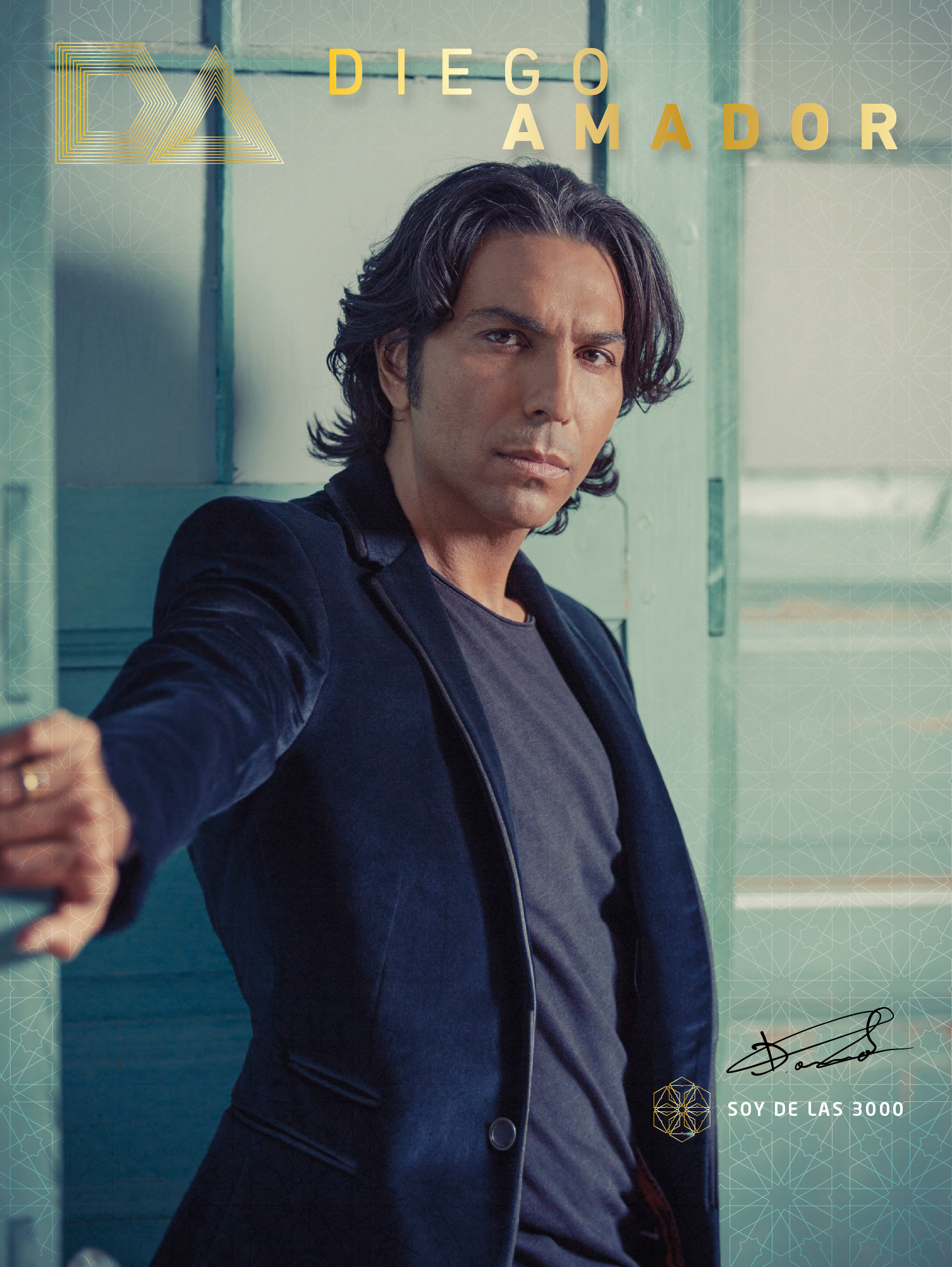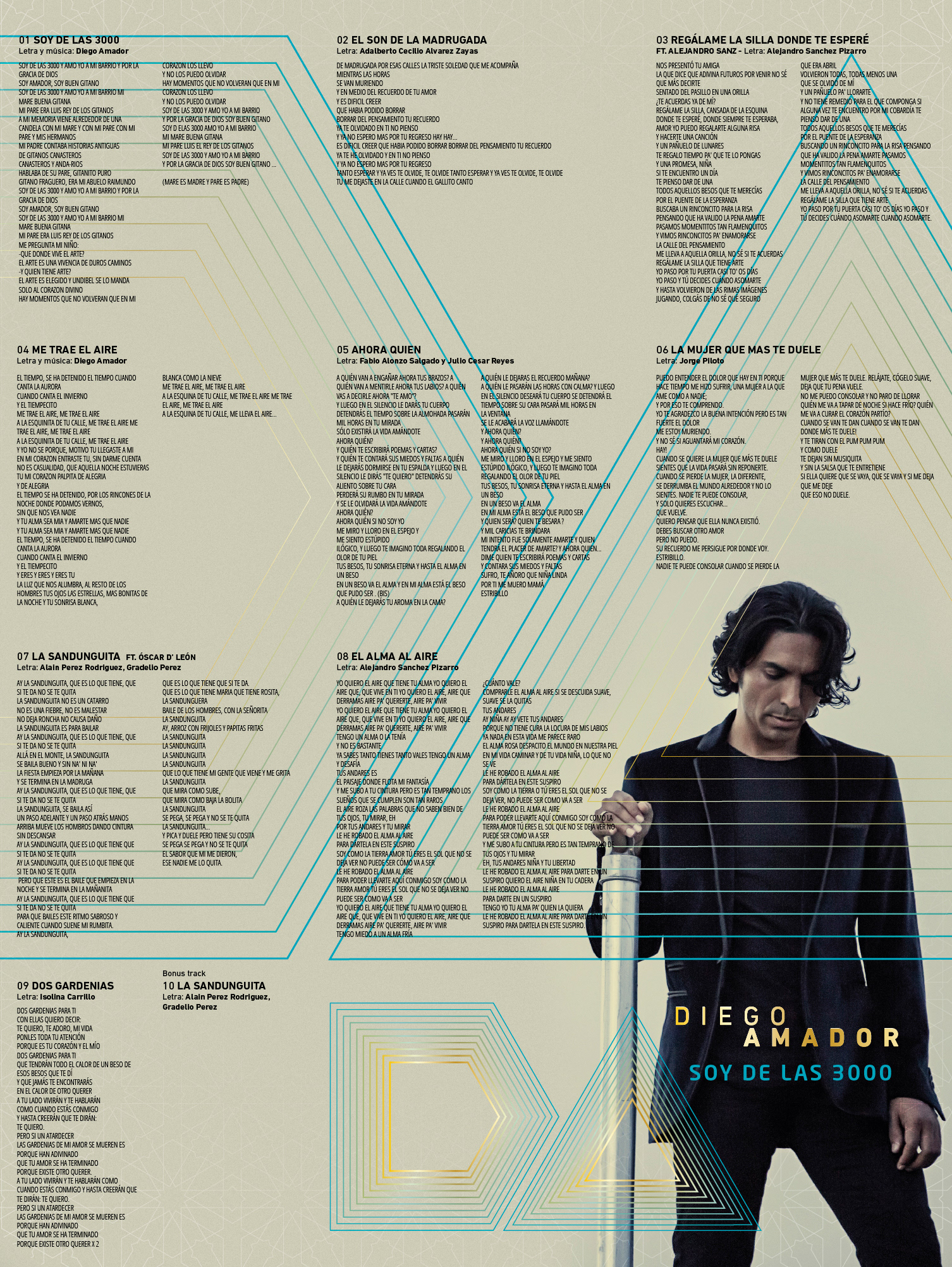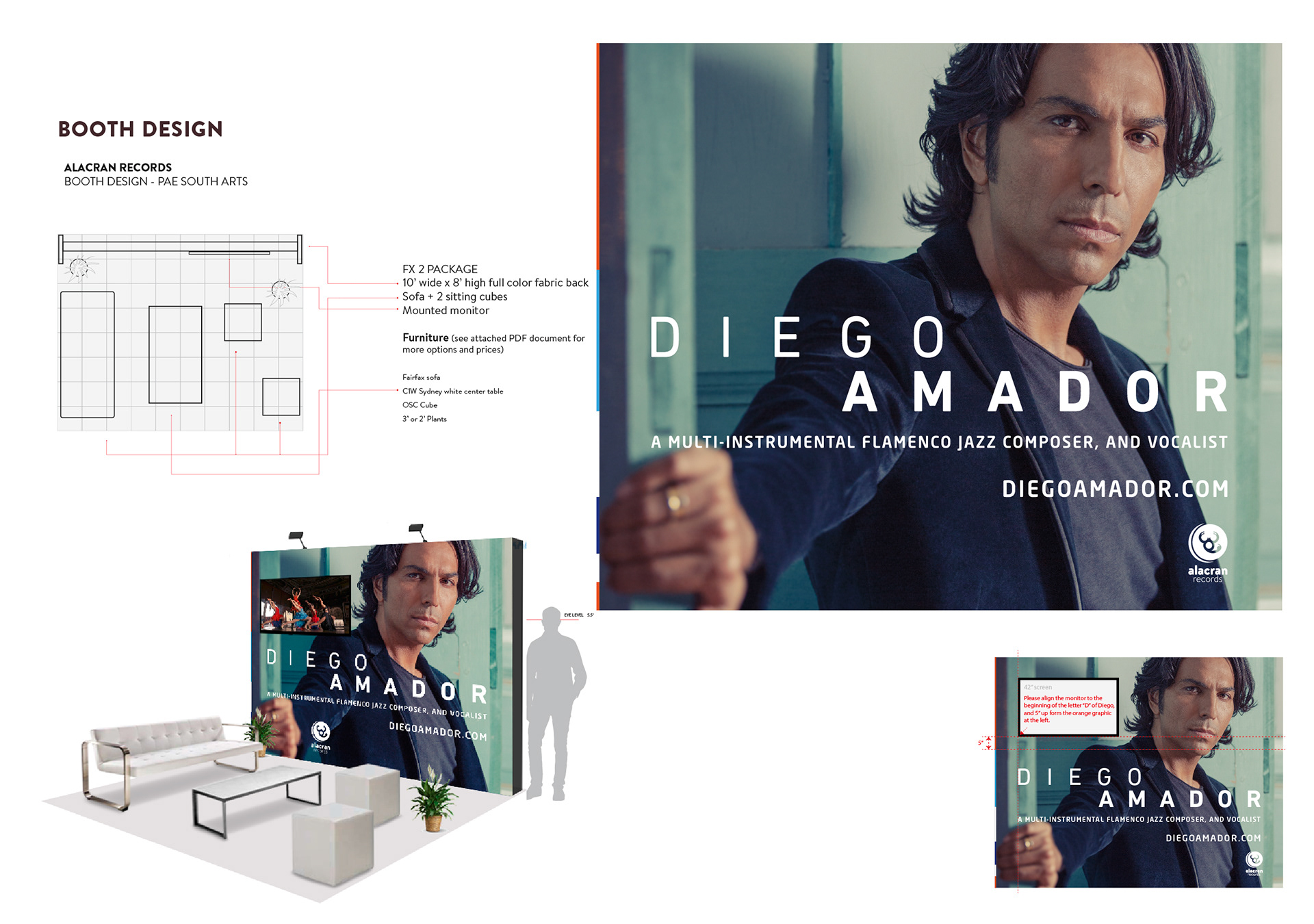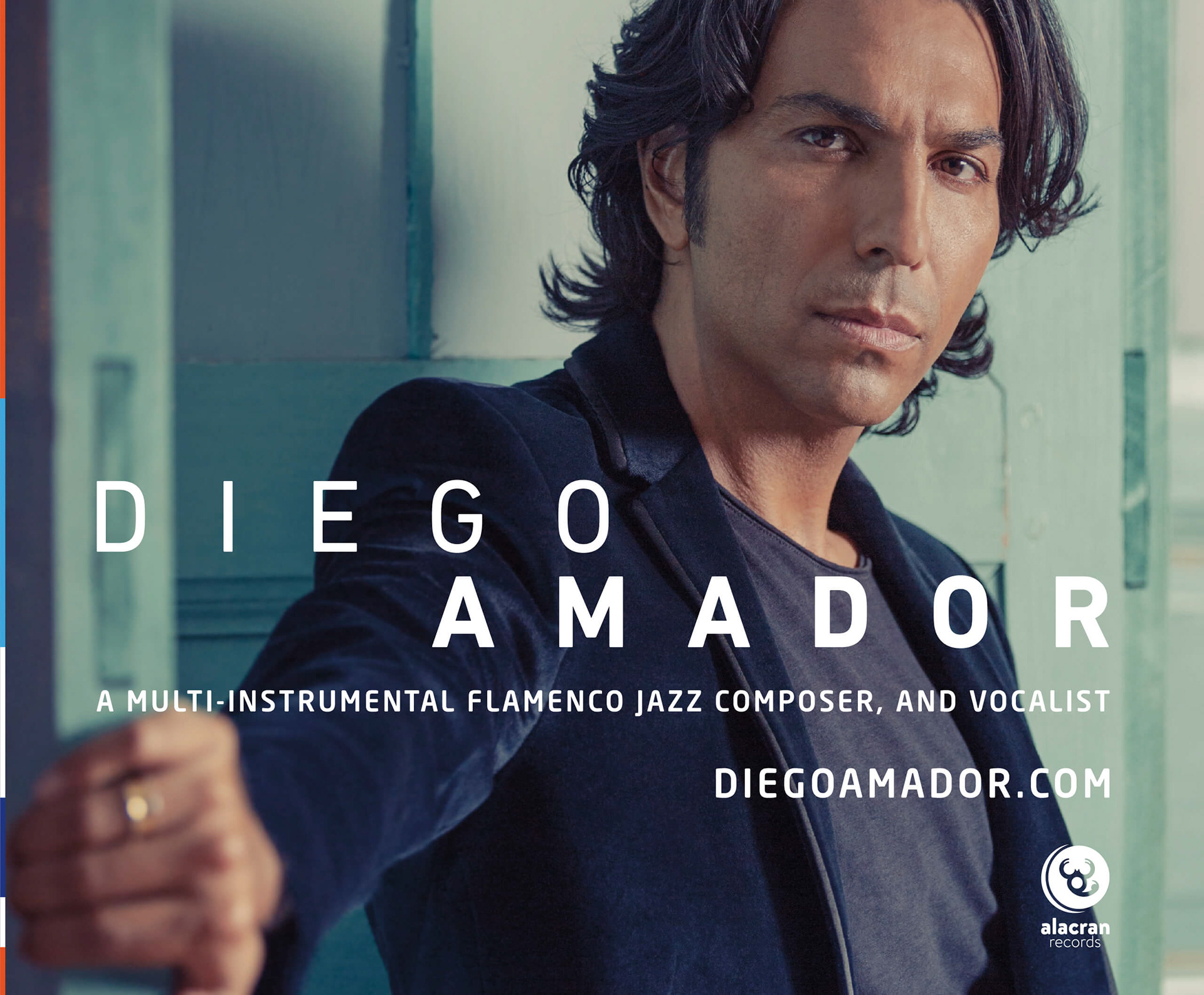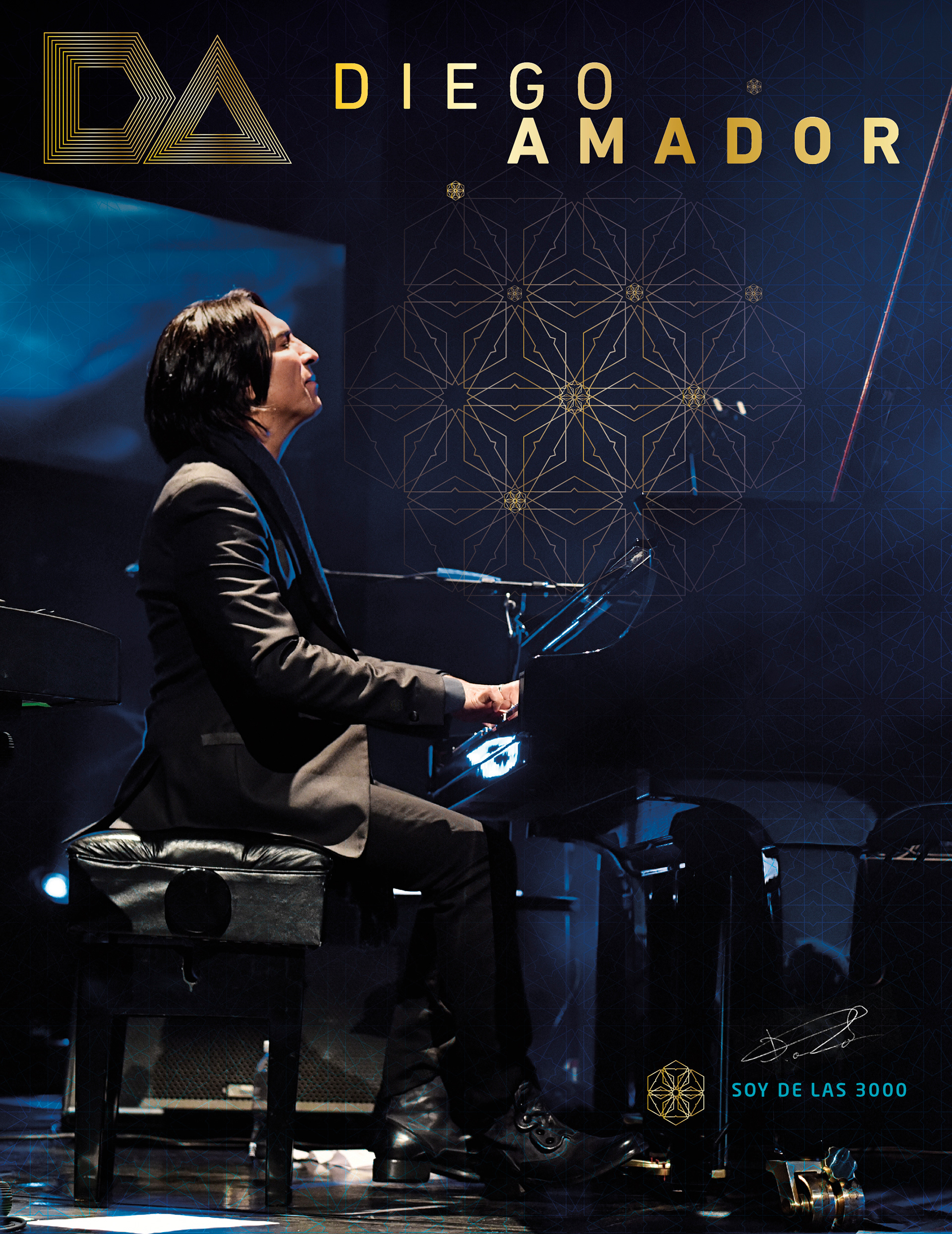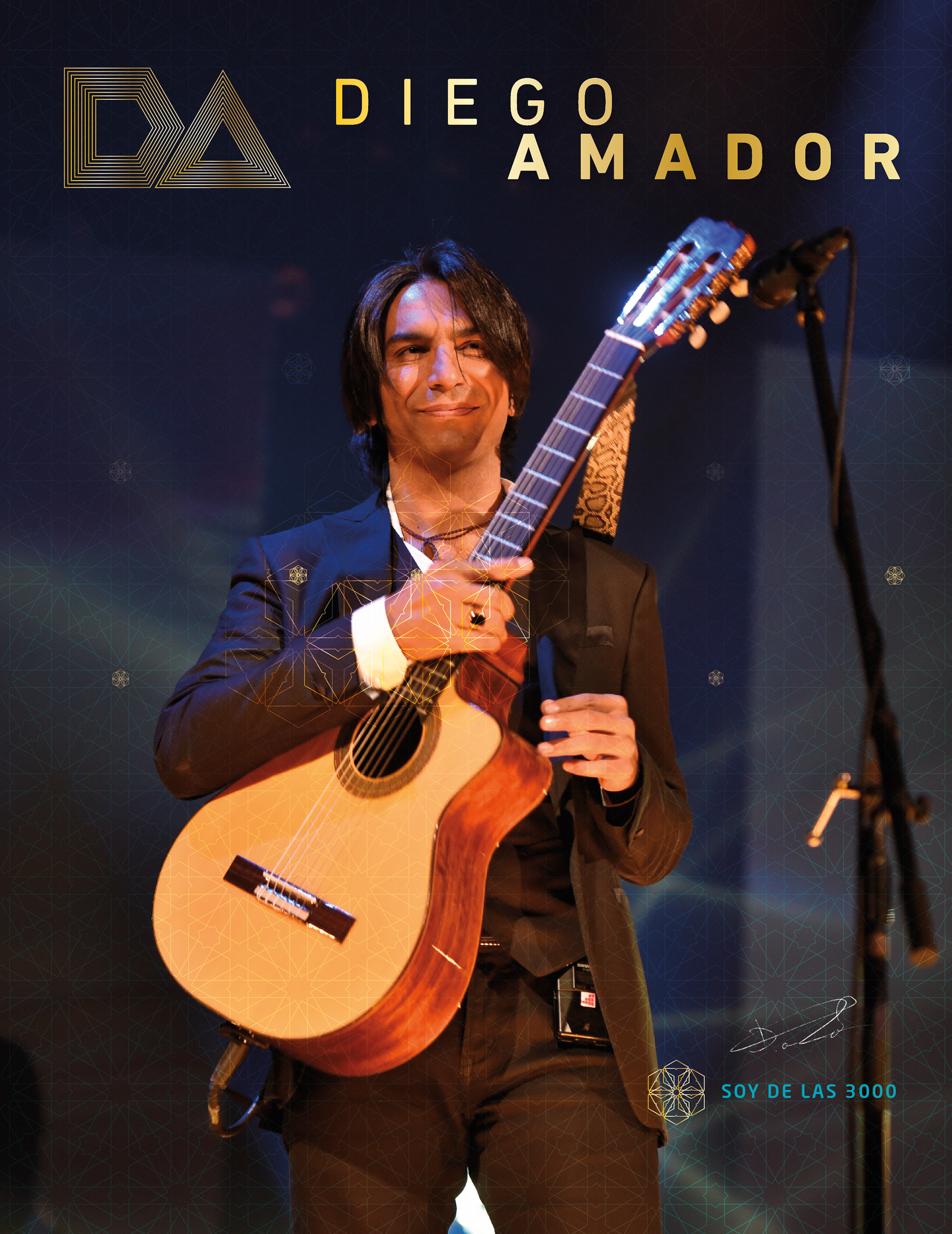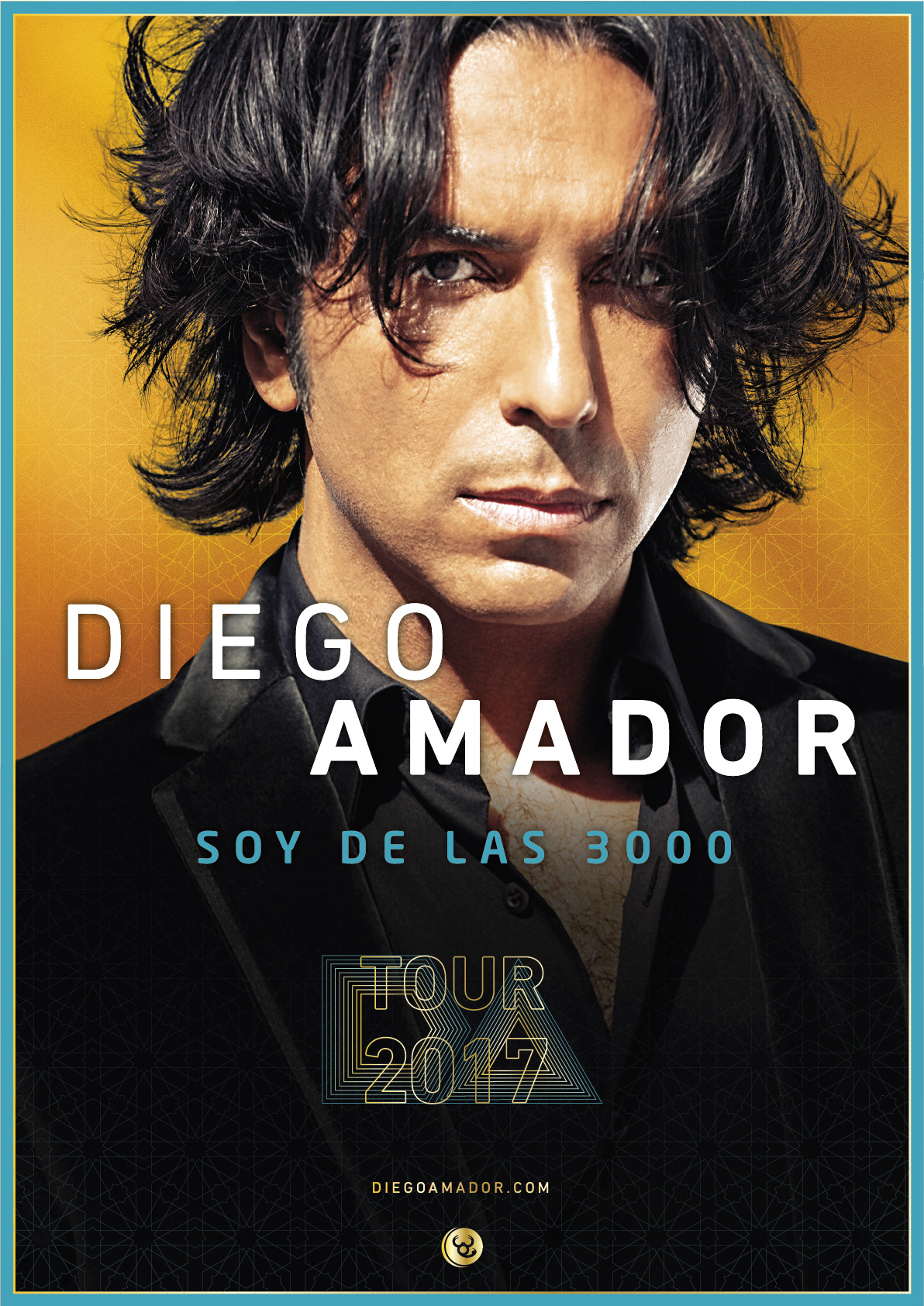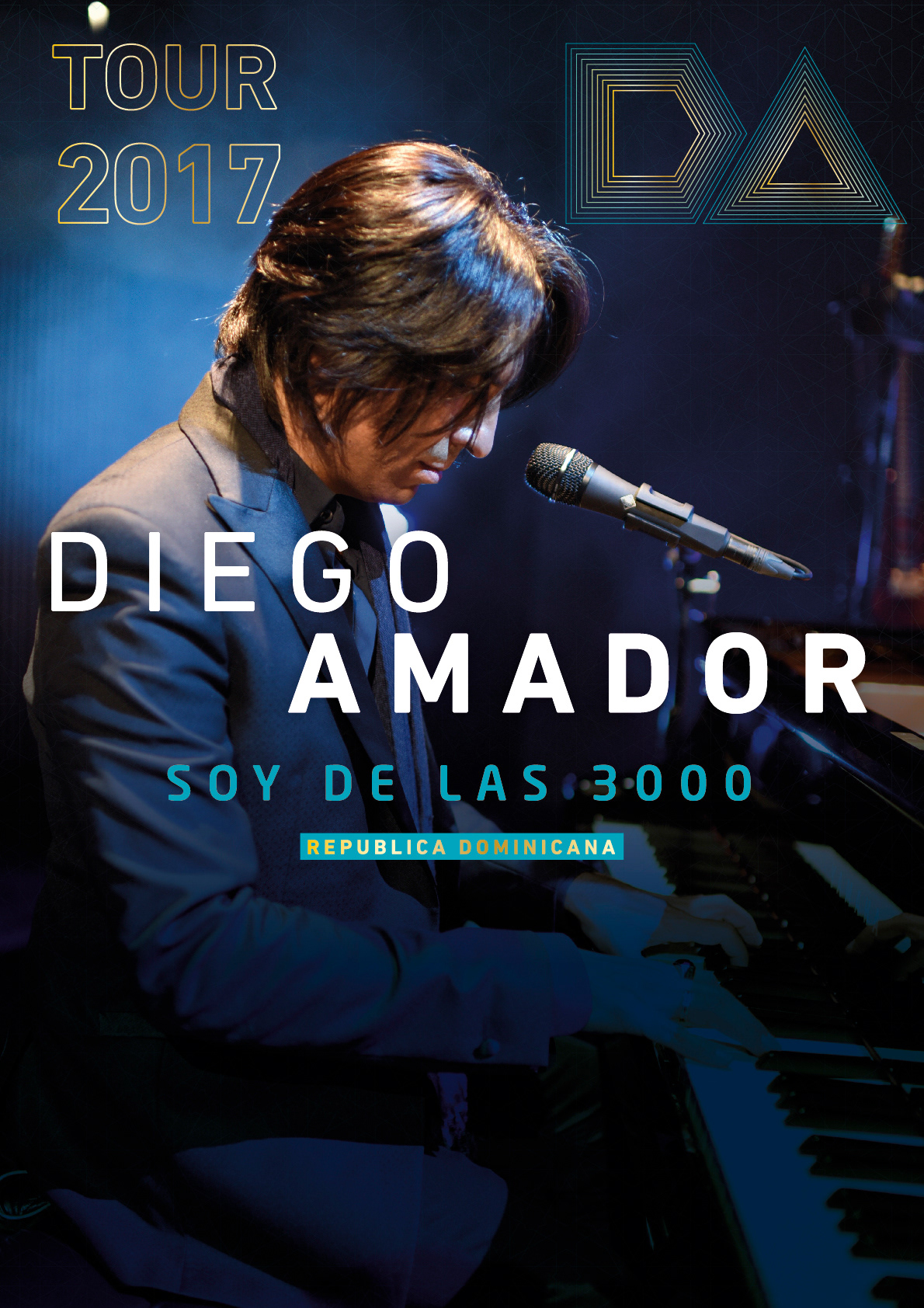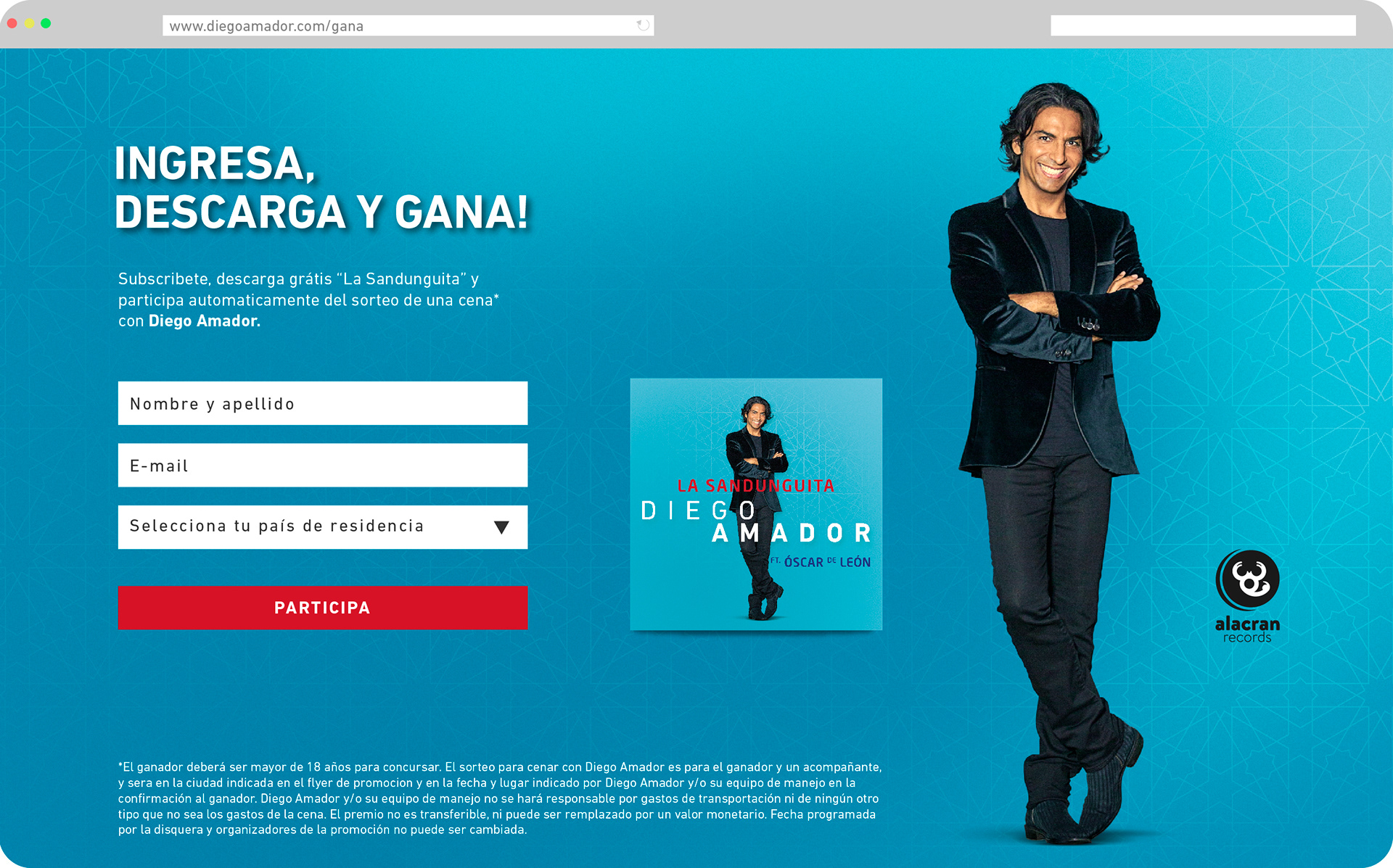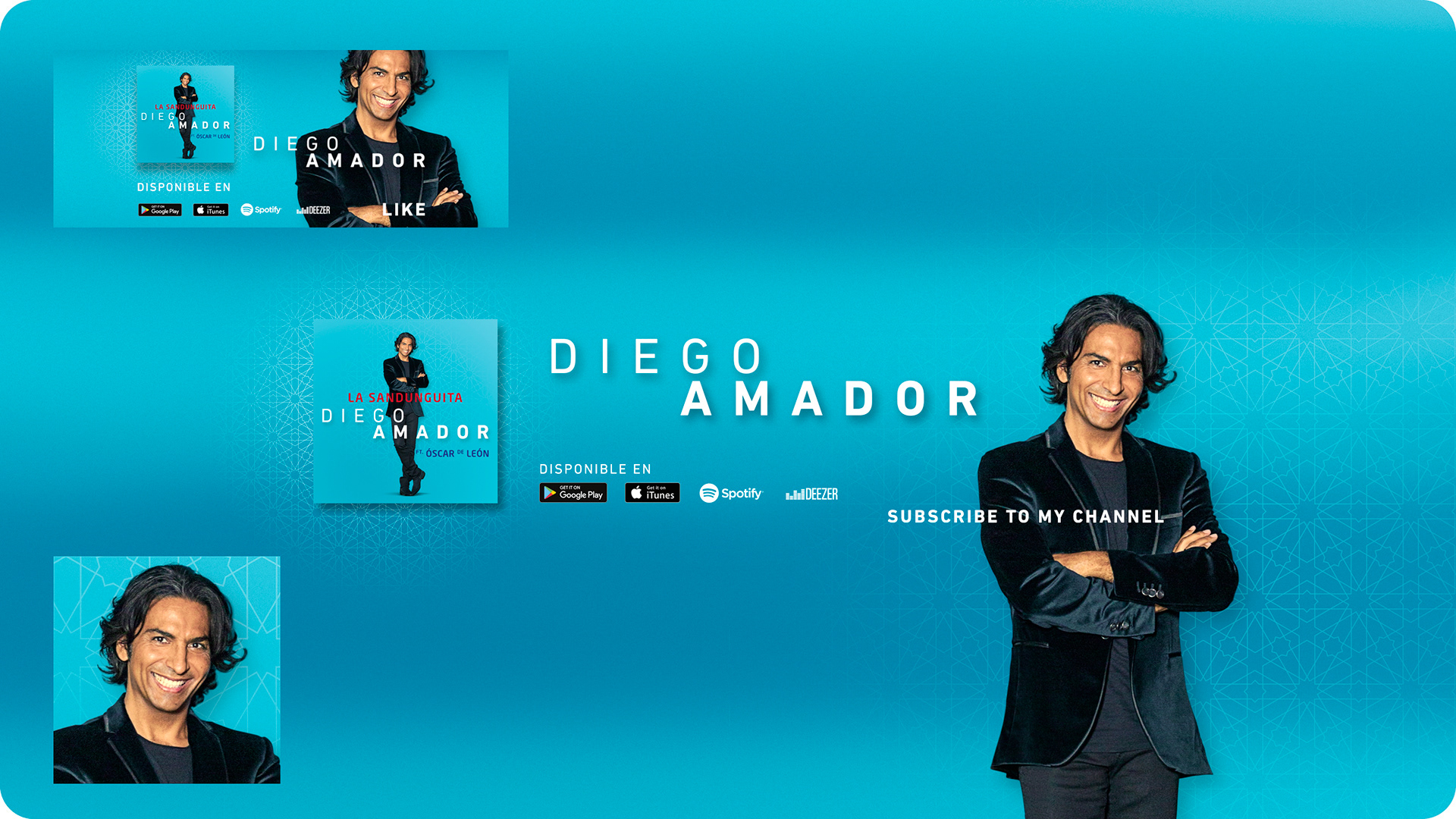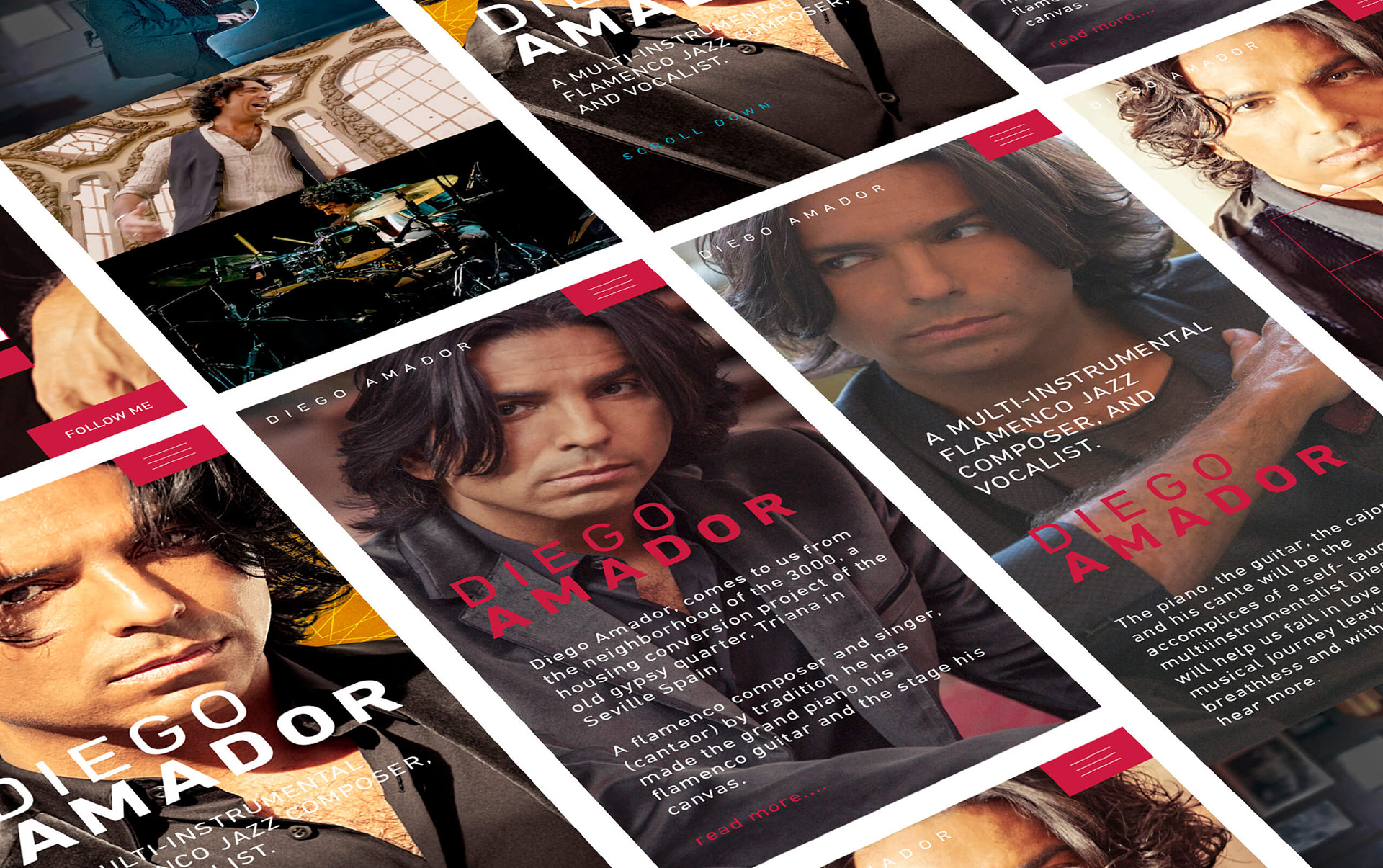 THAN

KS F

OR YOUR TIME
​​​​​​​